Our hotel/restaurant is built on two structures: in the restaurant, 100 mt far, you will find a large choice of typical "Valdostan" dishes…
The restaurant has been winning with the gold fork, signalled and recommended from the road of the wines.
The Hotel is ChocoHotel with chocomenù end products of his.
…and good wines.
By the restaurant, bar and TV room.
IL RISTORANTE LES GRANGES PROPONE INOLTRE:
– "Mattinata D.O.P." –  Appuntamenti alla scoperta delle quattro eccellenze D.O.P. della Valle d'Aosta, con visita alla cantina di maturazione delle Fontine ed al termine, degustazione dei prodotti. 13,00 € a persona.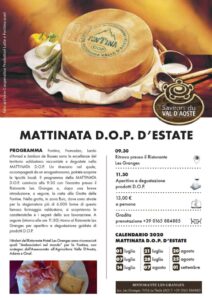 – Collaborazione con gli Hotel di La Thuile per aperitivi o una cena tipica valdostana.
Per ulteriori informazioni:
info@lesgranges.it
+39 0165/884885
+39 0165/883048
+39 335/5355803